Pavers, Edges and Walls: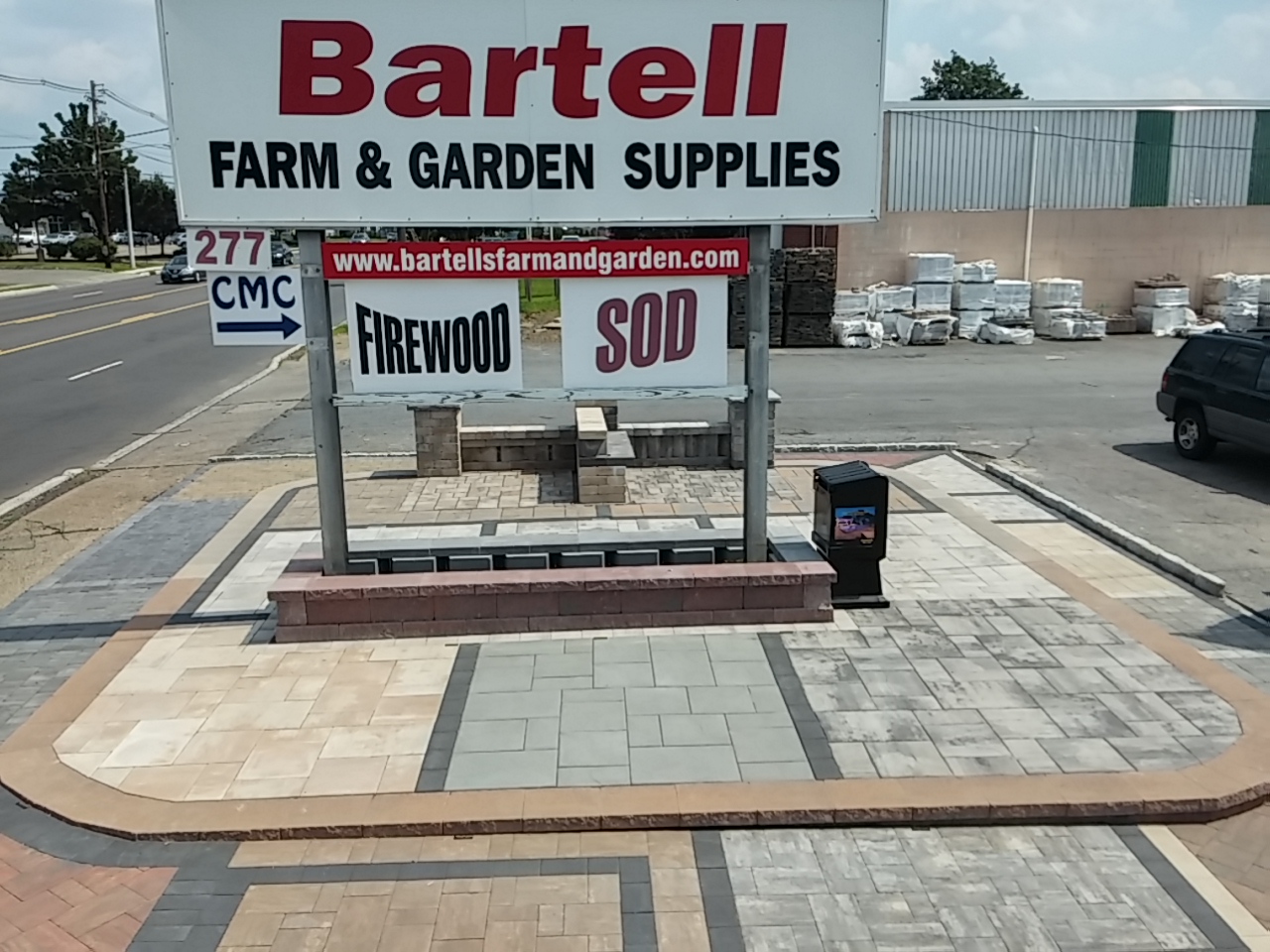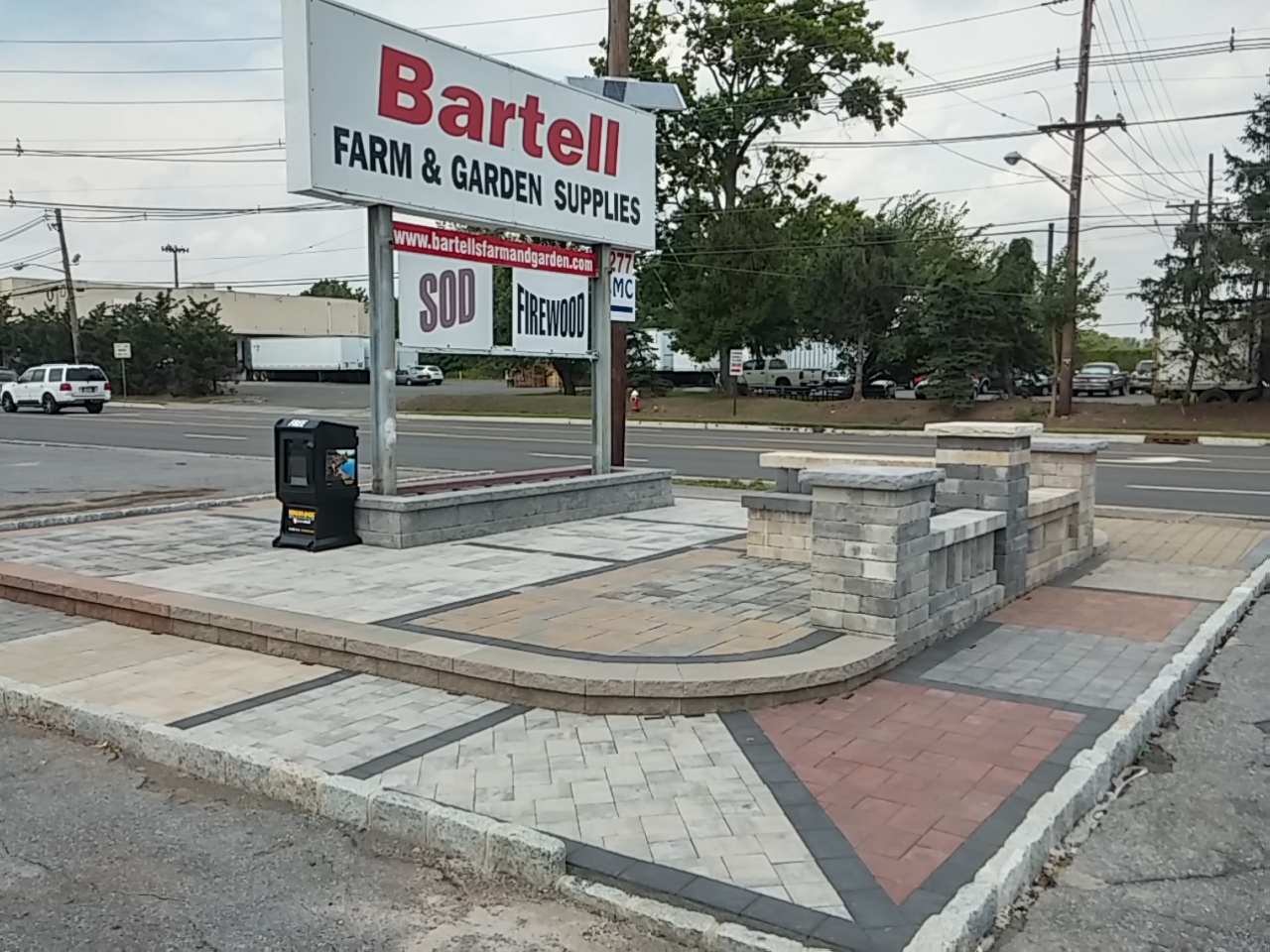 New at Bartell's - Nicolock Paving Stones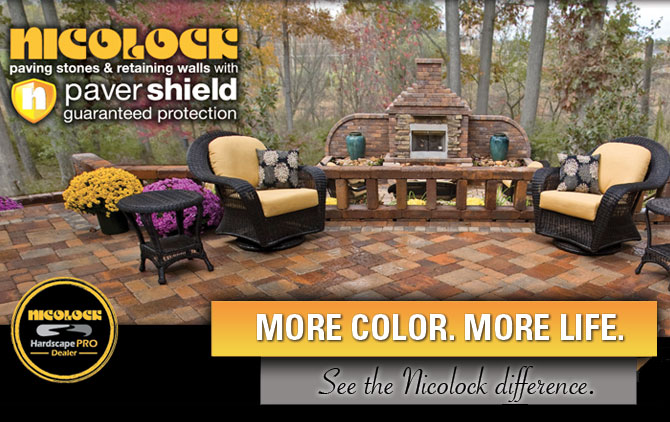 Turn your landscaping befores into stunning ever-afters. With Nicolock pavers, paving slabs, retaining wall and accents, the outdoor space you've always dreamed of is closer than you ever imagined.
Stop by the store to view our paver displays
Bartell's is proud to offer Techo-Bloc and Nicolock Pavers, Edges and Walls for both the homeowner and the professional. Techo-Bloc and Nicolock are premier manufacturers of landscape and masonry paving stones designed to blend seamlessly with the natural environment.
Paving Stones
From a dramatic new driveway to an elegant poolside and entertaining patio, from artful steps to picturesque walkways, wide variety of Techo-Bloc and Nicolock pavers are available in a wide variety of colors, styles, and patterns complement every architectural theme and can make any landscape design possible.
Edges
Refine your driveway or walkway with graceful Techo-Bloc and Nicolock stones. Rounded edges soften hard corners and transitional boundaries and polish those angles where exposed stone may not be ideal.
Walls
From striking retaining walls to stately pillars to rustic flowerbed frames, walls and finishing caps from Techo-Bloc and Nicolock will help give your landscape that distinctive edge.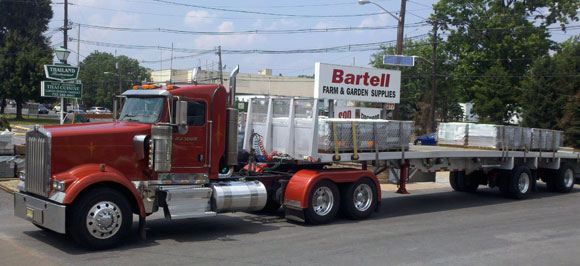 Exceptional Delivery
Nothing is to large to be delivered at Bartells. We can deliver from one pallet to a whole tractor trailer load to your job site!
---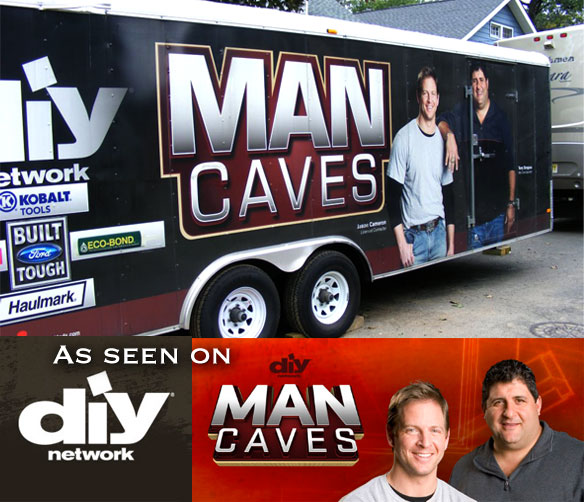 Alliance Gator
Click here for more information about Alliance Gator

We carry their full line of Sealers, Glue, and Polymeric Sands(stabilizer sand). Come visit us and see what we have to offer!